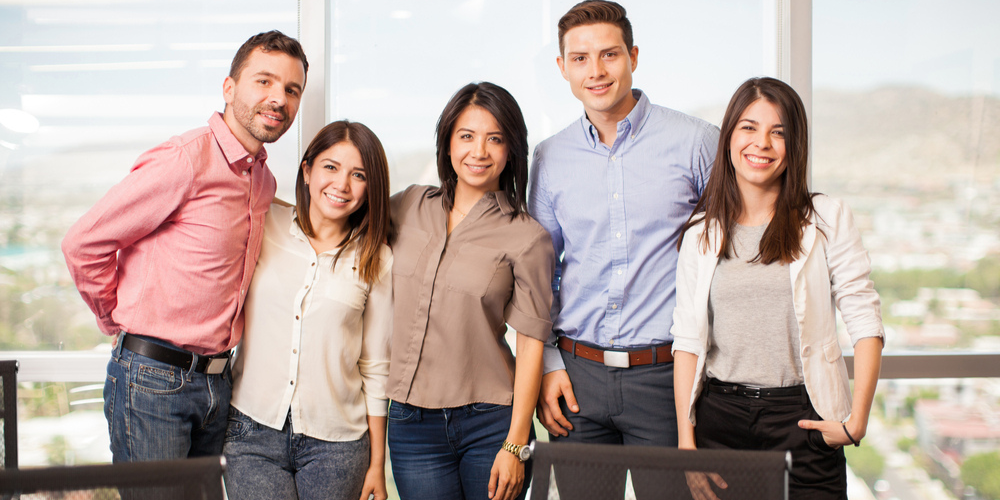 From Office to Happy Hour – Business Casual Dressing Tips
In today's fast-paced world, where work and social life are often intertwined, knowing how to seamlessly transition from office hours to happy hours is an invaluable skill. Business casual dressing plays a pivotal role in making this transition effortlessly.
Whether it's an after-work cocktail with colleagues or a dinner date with friends, the right outfit can elevate your confidence and style.
In this blog post, we'll explore some essential business casual dressing tips to help you move from the boardroom to the parties with confidence and flair.
Best 10 Casual Dressing Tips to Enhance Your Looks
1. Invest in Versatile Staples
The foundation of a successful business casual wardrobe lies in versatile staples. These pieces can easily adapt to different settings and occasions. Start with classic items such as well-fitted blazers, tailored trousers, and crisp white shirts. These timeless essentials form the backbone of your business casual attire.




2. Embrace Smart Casual Footwear
Your choice of footwear can instantly transform your look. For the office, opt for sleek, comfortable shoes like loafers or brogues.
When transitioning to happy hour, consider keeping a stylish pair of sneakers or dressy boots at your workplace.
These will not only add a casual edge to your outfit but also ensure you're ready for any impromptu post-work plans.
3. Play with Layers
Layering is a fantastic way to adapt to changing temperatures and atmospheres. Start your day in the office with a blazer, and as the day progresses, you can simply remove it.
A well-considered cardigan or vest can add an extra dimension to your outfit. It's a functional and fashionable way to switch from professional to relaxed.
4. Mix and Match
Versatility is key. Mix and match your clothing to create diverse outfits from a limited selection. A gray blazer from your office attire can be paired with dark jeans for a polished yet relaxed appearance.
Experimenting with different combinations allows you to create unique looks that are ideal for both the conference room and the cocktail bar.
5. Accessorize Smartly
Accessorizing can transform your appearance from boardroom chic to happy hour glamour. A statement necklace, a pocket square, or a stylish watch can add a dash of personality to your outfit.
Just remember not to go overboard; sometimes, less is more.
6. Dress Shirts with a Twist
Opt for dress shirts with subtle patterns or colors that can add a touch of casual sophistication.
When you're heading to a happy hour, you can unbutton the collar and roll up your sleeves for a more relaxed vibe. A quick change that makes a big impact.
7. Carry a Versatile Bag
Your choice of bag can greatly influence your overall look. Invest in a high-quality leather or canvas tote that can easily accommodate your work essentials and seamlessly complement your business casual outfit.
No need to carry an additional bag for your evening plans.
8. Keep Grooming in Check
Dressing well is only half the battle. Proper grooming is equally important. A well-groomed appearance showcases your attention to detail and professionalism.
A quick touch-up before heading to a happy hour can make all the difference.




9. Don't Forget the Confidence Factor
Regardless of your outfit, confidence is the key ingredient that ties everything together. Carry yourself with poise and self-assuredness. When you feel good in your clothing, it's bound to show.
10. A Smooth Transition
Making the transition from the office to a happy hour can be a breeze with these business casual dressing tips. It's all about flexibility, versatility, and being prepared for anything the day may throw at you. So, next time you head to work, remember that you're just an outfit tweak away from having a great time post-office hours.
To summarize, business casual dressing is all about adaptability and effortless style. Eblog4U hopes these tips help you confidently navigate the shift from your professional work setting to an enjoyable social gathering.
Enjoy your well-earned happy hours with the perfect blend of business and casual attire!
135 Views