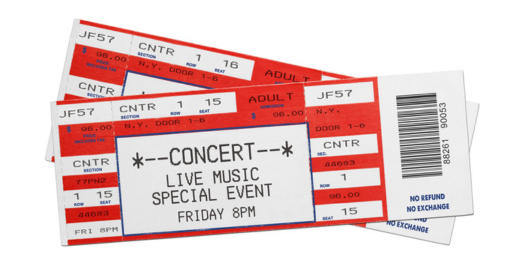 10 Ways to Get Cheap Sports Tickets
In the world of sports, the thrill of being in the stands, and cheering for your favorite team is unparalleled. However, the rising cost of sports tickets can sometimes make that experience seem like a luxury.
Data from SeatGeek reveals that resale concert tickets now command an average price of $242 each, nearly double their pre-pandemic cost. Besides, Theater tickets have surged by 36% to an average of $217 each. The price surge isn't limited to concerts and theatre; sporting event tickets have seen significant increases as well.
Whether you're a die-hard fan or a casual enthusiast, our guide will help you find out where to purchase Cheap Sports Tickets. But before discovering where to Buy Sports Tickets, let's first unravel the top 10 ways to acquire cheap sports tickets for your upcoming event.




Top 10 Strategies to Find Out Cheap Sports Tickets
The following 10 strategies will help you save some bucks on purchasing cheap tickets.
Don't Shop Too Early for Sporting Events
We can comprehend the excitement of a sporting event, but your eagerness to secure tickets early may cost you extra. Prices for sporting event tickets often follow a pattern where they drop as the event date approaches. So, it's suggested not to rush for tickets beforehand; instead, you can easily find the best prices for regular-season games usually a day or two before.
However, the type of event also affects the ticket price.
Opt for Weekday Nights
Weekends are specially dedicated to sports events, which means higher ticket prices. The demand for weekend games or matches typically adds up to prices; therefore, we recommend you book tickets for weekday nights. In that way, you can easily save plenty of bucks on your sports tickets.
Utilize Presales
Presale events are your golden ticket to securing your favorite seats in the first place. Hence, you should check out presales events and purchase tickets in advance in order to avoid potential price hikes. In this regard, you can join a team's fan club, sign up for venue loyalty programs, or use specific credit cards that offer presale access.
Gather a Group
For larger gatherings, like outings with friends or family, consider capitalizing on group discounts. Many theaters, stadiums, and arenas like SeatGeek offer premium discounts on groups for events such as plays and sporting matches. In short, groups of eight or more attendees can significantly reduce your overall expenditure. You can buy sports tickets from us at SeatGeek, too. Currently, we're offering incredible discounts.
Visit the Box Office
When it comes to purchasing sports tickets, sometimes you may find cost-effective tickets directly from the venues. Many venues sell tickets directly to the public, eliminating the need to navigate the secondary market or pay extra fees. Depending on the venue, you may even have the option to buy tickets in person at the box office, both in advance and on the night of the event if they still need to be sold out.
Join the Fan Club
You can get your hands on cheap sports tickets by taking advantage of joining a fan club. By joining different official fan clubs, you can gain early access to exclusive ticket offers and promotions. While some fan clubs may require a nominal fee for membership, the savings you accrue from accessing ticket deals can far outweigh the initial cost. Be among the first to receive updates on ticket availability, ensuring that you secure your spot at the hottest sporting events or concerts.
Shop the Secondary Market Wisely
For high-demand events that sell out quickly through official channels, the secondary market becomes your go-to option. However, timing is crucial here. Avoid the immediate rush when tickets first become available on the secondary market, as prices are often inflated during this period. Instead, wait for a few days. This allows prices to stabilize, thus helping you find cheap tickets instantly.
Additionally, the secondary market is a useful resource if you need to resell tickets due to schedule changes or unforeseen circumstances. Navigate the secondary market wisely, and you'll find affordable tickets for your chosen events.
Explore Scalp-Free Zones
Scalping, with its inflated ticket prices and associated risks, can be a discouraging aspect of purchasing tickets. Several sports venues, such as Fenway Park, have introduced scalp-free zones to combat these issues. In these designated areas, ticket transactions between fans are regulated, ensuring that tickets are sold at face value. Venue personnel often oversee these transactions, providing an additional layer of security. Scalp-free zones offer fans a safe and secure environment to buy and sell tickets, without the exorbitant costs associated with scalpers.
Consider Game Day Purchases
One of the tremendous ways to purchase sports tickets at affordable prices is by considering game day ticket purchases. According to SeatGeek.com, sports tickets that are bought on the day of the game are, on average, 33.5% cheaper than those purchased two weeks before or 30 days prior to the event. While waiting until the last minute may limit your seat selection, it also means that resellers will be eager to sell tickets, often enabling quick, on-the-fly transactions via your mobile device. This approach will ultimately aid you in saving money ahead.




Account for Ticketing Fees
Ticket prices often come with additional fees that can significantly impact your budget. These fees, which can amount to $10 or more per ticket, are frequently imposed by third-party ticketing agencies. To avoid these fees, consider purchasing tickets in person at the stadium's box office. However, it's essential to factor in parking and transportation costs, which may offset the savings. Buying in person is particularly advantageous if you live or work near the stadium, as the convenience can further enhance your overall ticket-buying experience.
Bottom Line
In the world of sports and live entertainment, getting your hands on affordable tickets is akin to scoring a game-winning goal. The above 10 ways will help you find cheap sports tickets without investing hefty amounts and resources. Also, you can connect with SeatGeek to buy sports tickets today to acquire your upcoming sports events tickets instantly. Nowadays, they are offering a 40% discount. Do check them out.
117 Views