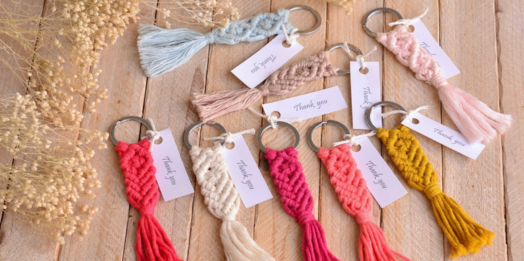 Unique Bridal Shower Ideas for Guests
Love is in the air, and the bride-to-be is about to embark on a lifetime of wedded bliss. It's time to celebrate her journey with a bridal shower that transcends the ordinary and becomes an unforgettable memory.
While traditional bridal showers have their charm, why not add a touch of uniqueness to create an event that will have everyone talking for years to come?
Here, we unveil a list of unique bridal shower ideas that will not only delight the bride but also leave her guests with lasting memories.
From spa retreats to beach bonfires, these ideas promise an unforgettable experience for all.
So, let's dive into a world of creativity and celebration, crafting moments that will be cherished forever.




Top 15 Bridal Shower Ideas for Guests
1. Spa Retreat Bridal Shower
Pamper the bride-to-be and her guests with a spa retreat bridal shower. Book a day at a local spa or bring the spa experience to your home. Arrange for massages, facials, and mani-pedis.
Don't forget soothing background music, scented candles, and fluffy robes for the ultimate relaxation.
2. Wine Tasting Adventure
If the bride and guests appreciate a good vintage, consider a wine-tasting bridal shower. Visit a nearby winery for a guided tasting or create a DIY wine-tasting experience at home.
Provide a variety of wines, cheese platters, and fun wine-themed games.
3. Outdoor Picnic Extravaganza
Take the celebration outdoors with a charming picnic bridal shower. Choose a picturesque park or garden, and set up picnic blankets, cushions, and baskets filled with delectable treats.
Encourage guests to bring their favorite dish to share.
4. Cooking or Baking Class
For food enthusiasts, a cooking or baking class can be a fantastic bridal shower idea. Learn to make a specific cuisine or bake delicious pastries, and enjoy the mouthwatering results together.
Don't forget to savor the creations!
5. Artistic Affair
Unleash your creativity with an artistic bridal shower. Book an art studio or simply gather art supplies at home.
Engage in a fun art project, like painting, pottery, or crafting. It's a fantastic way to bond while creating lasting memories.
6. Travel-Themed Shower
If the bride and groom are avid travelers, why not throw a travel-themed bridal shower? Decorate with maps, globes, and travel-related decor.
Share travel stories and encourage guests to give travel-themed gifts.
7. Garden Party
Celebrate amidst the beauty of nature with a garden party. Choose a botanical garden or a friend's well-kept garden as your venue.
Adorn the space with flowers and greenery. Serve tea, finger sandwiches, and scrumptious desserts.
8. Vintage Tea Party
Transport everyone to a bygone era with a vintage tea party. Encourage guests to dress in their finest vintage attire.
Serve a variety of teas, finger sandwiches, scones, and pastries on elegant china. It's a delightful trip back in time.
9. Book Lover's Bash
If the bride is an avid reader, host a book lover's bridal shower. Choose a cozy library or set up a book-themed space.
Ask guests to bring their favorite book as a gift and create a reading nook for the bride-to-be.




10. Outdoor Movie Night
Create a cinematic experience under the stars with an outdoor movie night. Rent a projector and screen a favorite romantic movie.
Provide popcorn, cozy blankets, and themed snacks for a night of entertainment.
11. Adventure Seekers' Getaway
For the adventurous bride, plan a day of exciting activities like hiking, zip-lining, or kayaking.
Choose an adventure suitable for everyone's comfort level, ensuring an adrenaline-pumping good time.
12. Scavenger Hunt
Embark on a bridal shower scavenger hunt. Create a list of clues related to the bride and her journey with the groom. Guests can work in teams to solve the riddles and find hidden treasures.
13. Mystery Dinner Party
Host a mystery dinner party where guests step into a thrilling whodunit scenario. Assign roles and work together to uncover the mystery while enjoying a delicious meal.
14. Karaoke Night
Rent a karaoke machine or visit a karaoke bar. Encourage guests to channel their inner rock stars and serenade the bride.
15. Beach Bonfire Gathering
If you're near the coast, a beach bonfire gathering is a fantastic idea. Enjoy the sunset, roast marshmallows, and share stories by the crackling fire. It's a relaxed and memorable way to celebrate.
Final Thoughts
No matter which unique bridal shower idea you choose, the key is to celebrate the bride-to-be in a way that reflects her personality and interests.
Tailoring the event to her tastes will ensure a memorable and heartwarming experience for everyone involved.
With these 15 creative ideas, you'll create cherished memories that the bride and her guests will treasure for a lifetime. You can also check out unique ideas on Eblog4u.
52 Views