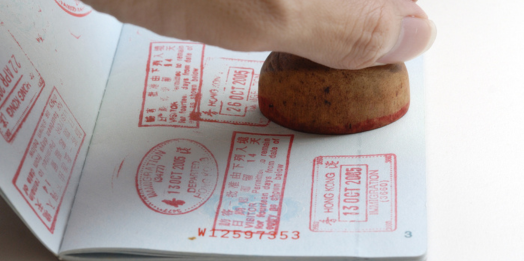 Hong Kong Work Visa Processing Time
Are you considering moving to Hong Kong for work? Or perhaps you've already secured a job offer in this fastest-growing city and are eager to kickstart your career there?
In either case, one crucial aspect of your journey to Hong Kong is understanding the work visa processing time.
We can comprehend navigating the ins and outs of immigration procedures can be an intimidating task, though, with the right information, you can easily acquire a Hong Kong work visa.
Let's learn all the crucial information regarding Hong Kong's work visa processing time.
Hong Kong Work Visa Processing Time
The processing time for a Hong Kong work visa can vary based on multiple factors. For instance;
The type of visa
Your nationality
Time Duration and so on.
Work Visa Processing Time Based on Distinct Visa Types
Here is a quick rundown of the distinct visa types.
General Employment Policy Visa
On average, the processing time for a GEP visa takes around four to six weeks.
This period may be extended if additional documents or information is required.
Investment Visa
If you're an entrepreneur applying for an investment visa, you can expect a processing time of approximately six to eight weeks.
Training Visa
Training visa applications are generally processed within four to six weeks, provided all required documentation is submitted promptly.
Please note that these are approximate processing times and can fluctuate based on visa types.
Henceforth, we recommend you apply well in advance before your intended travel date to Hong Kong.
Dependant Visa
If you're applying for a dependant visa, the process can take roughly six weeks.
Factors Influencing Processing Time for Hong Kong Work Visa
Several factors can affect the processing time of a Hong Kong work visa. Some of them are;
Application Completeness
Make sure that all the required documents are submitted timely in order to speed up the process.
Any missing or incorrect information while completing the application can cause delays.
Type of Visa
The category of visa you're applying for can impact processing time.
Employment and investment visas, for instance, might require more documentation and paperwork. Thus, resulting in more time.
Country of Residence
Your current country of residence can affect the duration.
Immigration Quotas
Hong Kong maintains an annual immigration quota, and exceeding it could lead to longer processing times.
Tips to Expedite the Process
If you're eager to kick-start your Hong Kong journey, here are some tips to expedite the visa application process:
Thorough Documentation
Ensure all required documents are complete, accurate, and up-to-date.
Early Planning
Start the application process well in advance to allow for any unexpected delays.
Professional Assistance
Consider seeking guidance from immigration experts or legal professionals experienced in Hong Kong visas.
Clear Criminal Record
A clean criminal record can expedite the process, so ensure your background checks out.




Final Thoughts
Securing a Hong Kong work visa is your ticket to experiencing this dynamic city.
Understanding the Hong Kong work visa processing time, the types of visas available, and the factors that influence the duration will help you plan your journey more effectively.
Remember, while there are estimated timeframes, individual cases may vary.
It's always a good idea to be well-prepared, and organized, and seek professional advice when needed.
For more insightful articles on immigration, travel, and lifestyle, visit Eblog4u.
167 Views