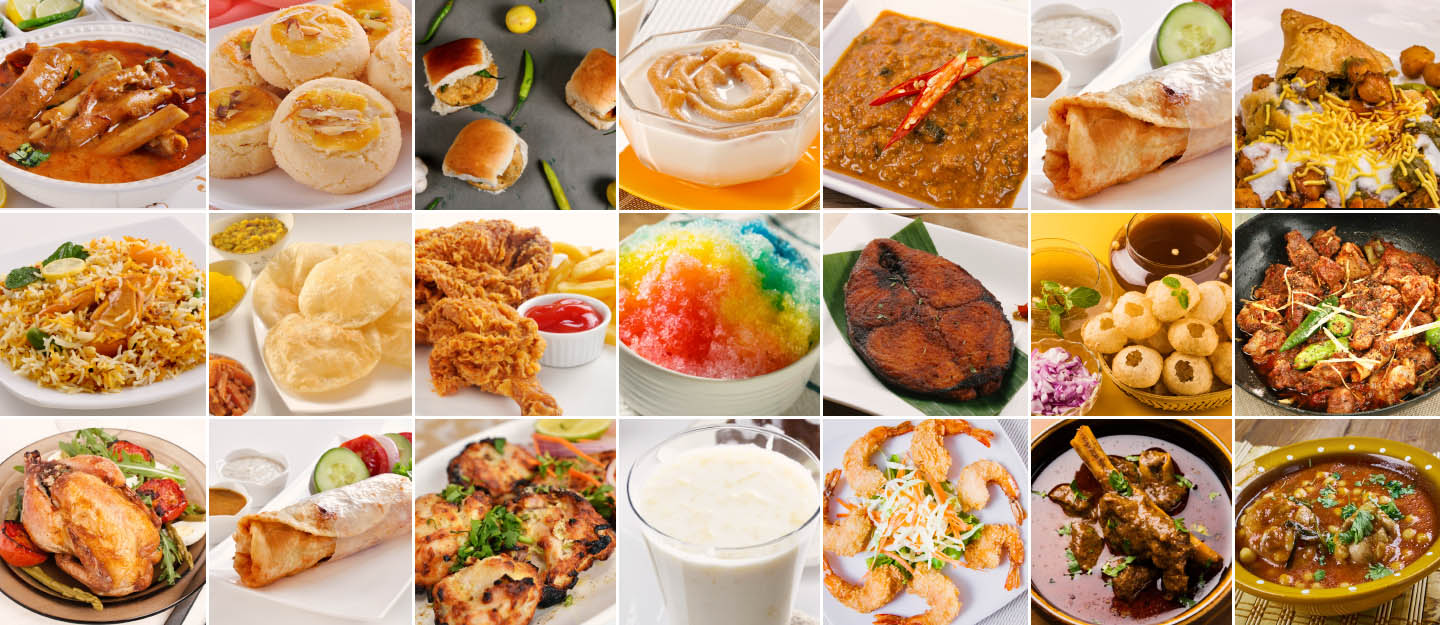 16 Must-Try Lahori Foods That Will Leave You Craving For More
Lahore is the most versatile and famous city of Pakistan with a population of almost 11.13 million. The city is famous for its architecture, its dynamic Sufi Shrines, its zealous inhabitants and most commonly for its delicious food. Lahori food is popular around the globe. The city is replete with the multifarious types of dishes that one can hardly witness anywhere in the world.
In past, Lahore had remained the governing place of Mughals, Turks, and various other Muslims rulers. The food of Lahore exhibits its past. Lahori food is an amazing amalgamation of different cultures. Besides, Lahoris are born foodies and like to live an epicurean lifestyle; this is why Lahori food is something we can not ignore!
Here are the 16 most amazing and delicious dishes of Lahore
1: Lahori Paaye
Okay, every one of you heard about Paayas and may have eaten them somewhere around but trust me Lahori Paayas is a food that you might have never eaten in your whole life. Lahori Paayas are cooked for hours and served with delicious sauces or nan. If you get a chance to eat them do not miss this tasty food ever. In the whole Lahori foods, Lahori Payas is most famous.
2: Lahori Besan (Gram flour) and friend Rahu fish
This Lahori food is drenched into the paste, which is made with the gram flour and several other spices and then it is fried in oil. The taste of the fish is out the world, it is served with the Allo Bukhara chutney (Prunes sauce).
3: Lahori Hareesa
Hareesa is a Kashmiri dish and not a traditional Lahori food which is specifically eaten in the winter season.  The dish is a Kashmiri mixture of meat with grain flour and desi ghee (butter). You will find the best Hareesa on Lakshmi Chowk Lahore, which tastes like heaven.
4: Lahori Taka Tak or Kata Kat
Lahori Taka Tak contains multiple organs of a goat or a lamb- kidney, testicles, brain and kidney- the savoury mixture of organs are fried on a pan in butter. In Lahori foods Taka Tak is the heaviest to digest; besides, you will find many vegetables too.
5: Lahori Channay
Lahori Channay is cooked along with a piece of chicken (Murgh Channay)or a piece of mutton (Gosht Channay). The savoury dish is cooked with the help of several spices; black pepper being a cardinal ingredient of the dish makes it excellent. You would find Lahori Channas on numerous places in Lahore.
6: Lahori Samosay Cholay
Every one us has eaten Samosas in our lives but when it comes to Lahore they eat samosas just like othe Lahori foods. In Lahore, samosas are served with red chilli sauce and boiled Cholay (chickpeas) along with various other spices.
7: Lahori Qeemae Walae Naan
This Lahori food is made with minced meat which is baked in a Naan (bread) with the topping of sesame seeds and a sauce of multiple ingredients is one of the most popular snacks of Lahore. You can eat the Qeemae Walay Naan on Chauburji or food street Lahore.
8: Lahori Khoya Tikka
The juicy nibbles of meat, chicken or beef are grilled and are marinated in a khoya (a dairy product) sauce is something you will never eat anywhere besides Lahore. This Lahori food is served with Naan and its taste will blow your mind.
9: Lahori Dumba Karahi
The famous Dumba (Lamb) Karahi of Lahore is succulent enough to bring water in your mouth. It is made with the fresh meat of a lamb which is cooked in butter and served with Naan or Chapati.
10: Lahori Desi Murgh Karahi
Just like a Dumba Karahi,  Desi Murgh (Chicken) Karahi is cooked with the fresh Desi chicken that would be slain in front of you and would be cooked with a desi Ghee (Butter). Besides, the chicken Karahi will be served with the yoghurt and a plate of salad.
11: Lahori Gol Gappay
The crispy Gol Gappas of Lahore are full of freshened yoghurt and Channas (chickpeas) coupled with spicy masalas, immersed in sour and sweet water like sauce making this serving one of the tastiest foods of Lahore.
12: Lahori Tawwa Chicken
Tawwa chicken is marinated and delicious chicken cooked on a pan. It is a widely-known dish in Lahore. The chicken is cooked in a heated oil with the addition of onions, tomatoes, green chillis and ginger juice. The spicy Tawwa Chicken is the traditional Lahori food.
13: Lahori Chargha
Lahori Chargha is a favourite chicken dish introduced by Lahore city. In the whole country, the meal is introduced as Lahori Chargha. The Lahori Chargha is cooked by deeply frying the entire chicken which is immersed in unique spices. Before frying, the entire piece of chicken is supplemented with flavourings and then it is stored in the refrigerator for the full night.  The exquisite taste of Lahori Chargha is unique and appetising.
14: Lahori Dahi Ballay
Lahori  Dahi Bhallay is famous around the globe. It is the blend of multiple spices, potatoes, Bhallay and lentils. Lahori Dahi Bhallay is crispy and coated with a Paapri, Luscious chutney (Sauce) and Chaat Masala. This snack will change your mood and will make your day. P.S a bit of wellness advice, if you are facing sourness in the stomach, eat a plate of Lahori Dahi Bhallay and see the mojo.
15: Lahori Daal Maash
Lahori Daal (lentil) Maash is not only popular in Lahore but across Pakistan. The Dall Maash is cooked in butter with, onions, garlic, spices, cumin powder, red chilli, and black pepper. The fragrance of Daal Maash will mesmerize you and will definitely enhance your appetite. The daal is served with coriander, topping of raw green chillies and garnishing of multiple components.
16: Lahori Kunafa
Lahori Kunafa is a dessert that is prepared with a mixture of cheese and pastries (noodle shaped) or semolina dough drenched in a syrup made up of sugar, rose water, cream and butter. Covered with pistachios, nuts, roses and almonds. The Kunafa is not originated in Lahore but Lahoris make one of the best Kunafa desserts in the world.
Source: PARHLO
49 Views