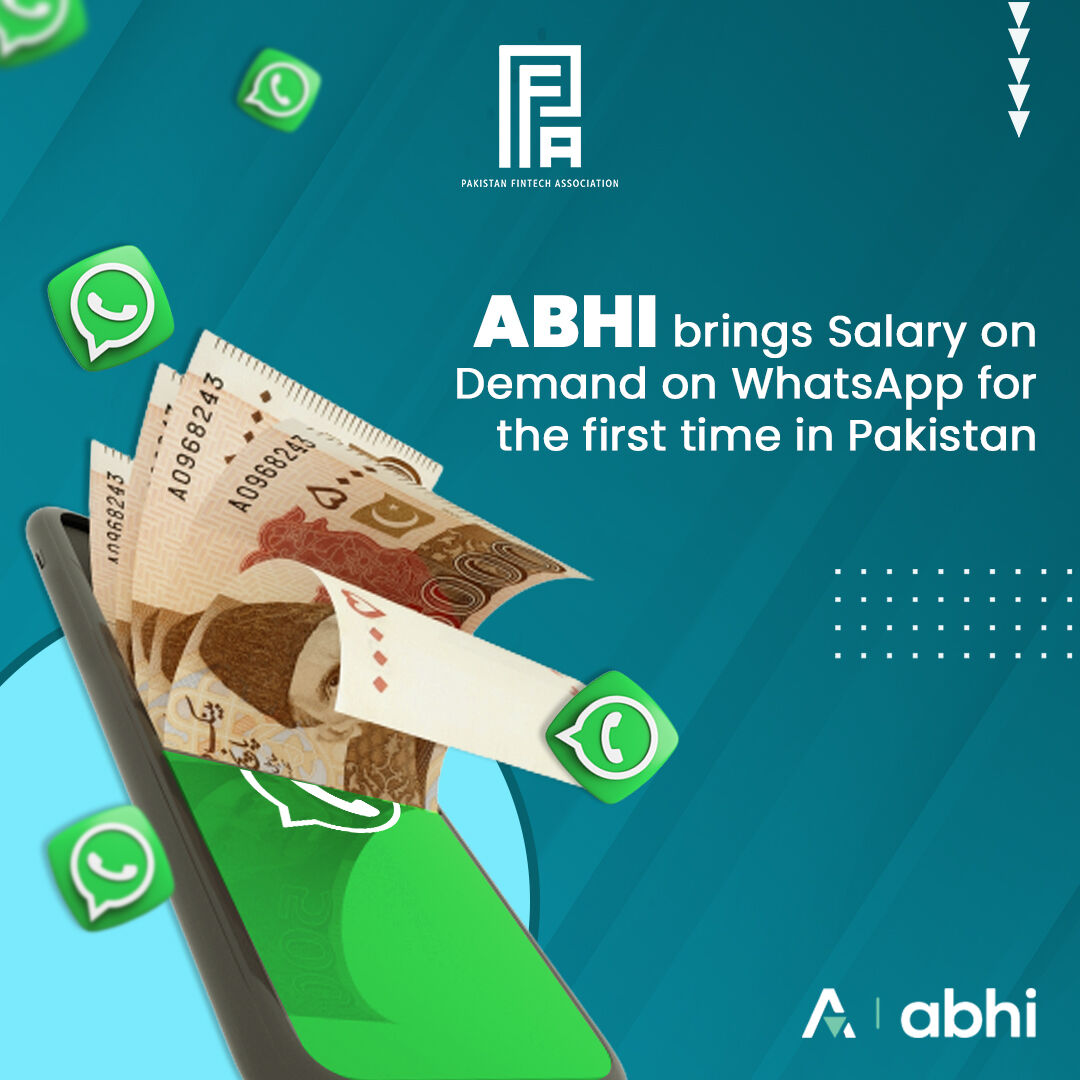 ABHI Introduces Salary-on-Demand through WhatsApp, a First for Pakistan
akistan's first financial wellness platform ABHI, which provides the facility of Earned Wage Access or Salary-on-demand to thousands of employed individuals via Phone App and SMS is now doing it via WhatsApp as well, enhancing the accessibility anytime and anywhere
Financial wellness platform ABHI is bringing even more convenience to people by allowing users to access their earned salaries through WhatsApp now.
Now, low phone storage or limited data access will not stop anyone from accessing the salary. The users can get started simply by sending a message on ABHI's official WhatsApp number from their registered mobile number. They will then be sent an automated menu from which they can choose if they want to transact and once they have successfully chosen the option, they can start transacting and get the amount requested immediately.
"The goal behind this was to reach customers where they are already conducting their daily lives socially. So we simply embedded a payment option within their already existing comfort zone. This is also more economically prudent for the user as it requires less data usage and they don't have to worry about downloading the app. This integration brings convenience and speed to the user and access to their earned salary." said Omair Ansari, CEO & Co-founder, of ABHI.
The fintech startup, which is just over a year old, has grown exponentially. It has financially empowered thousands of employees working at over 200+ different companies so far. Hundreds of companies have partnered with ABHI to provide Earned Wage Access to their employees, including household names like Gul Ahmed, Alkaram, Soorty, Artistic Milliners, Cnergyico, Agha Steel, Baskin Robins, Sabroso, and United King to name a few. It also offers other financial wellness services like payroll processing, payroll financing, and invoice factoring for businesses.
Source: STARTUP PAKISTAN
187 Views