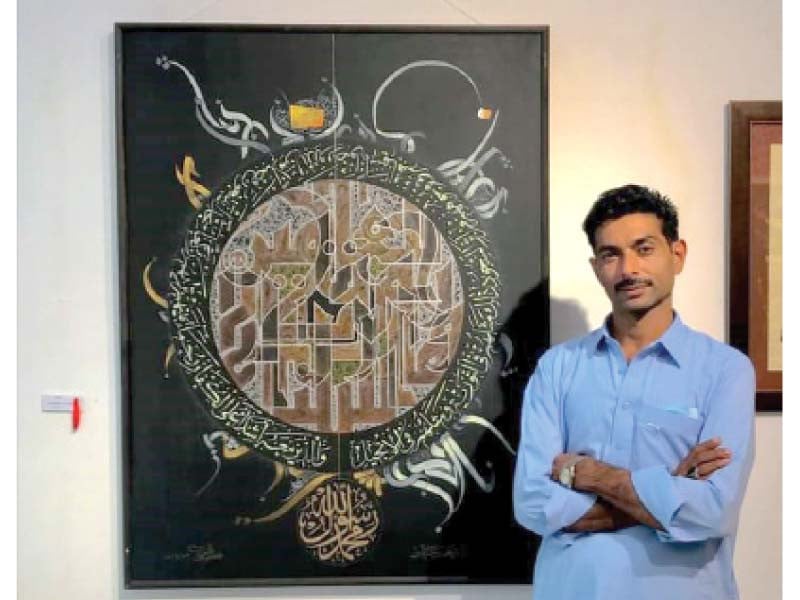 Syed Zameer Shah Wins the Islamic Calligraphy Exhibition Competition in the United States of America
A Pakistani calligrapher has won the US presidential award.Syed Zameer Shah, who hails from Haripur, won the Islamic calligraphy exhibition competition in the United States of America, earning a cash prize of $250.
Renowned calligraphers from 19 Islamic countries participated in the competition and presented their artworks, in which Shah's Islamic work won the first position and has also been awarded a cash prize.Shah has also previously won competitions for his artworks, which were presented in Islamic exhibitions organised in different countries including Pakistan.
Talking to Local News, Shah said that the information about winning the competition was received last night. He said that he was delighted that calligraphers from many countries presented their paintings during the online exhibition in the US."My black colour artwork has won the first position in the competition which has further motivated me," the calligrapher said.Shah is a famous Islamic calligrapher with a distinct identity in Pakistan in the field of Islamic art and his artistic paintings are now getting recognition at the international level as well.
He says that he is a school teacher by profession and is posted as a drawing master in a government school. He expressed his desire to teach his art to the children.
Source: STARTUP PAKISTAN
76 Views