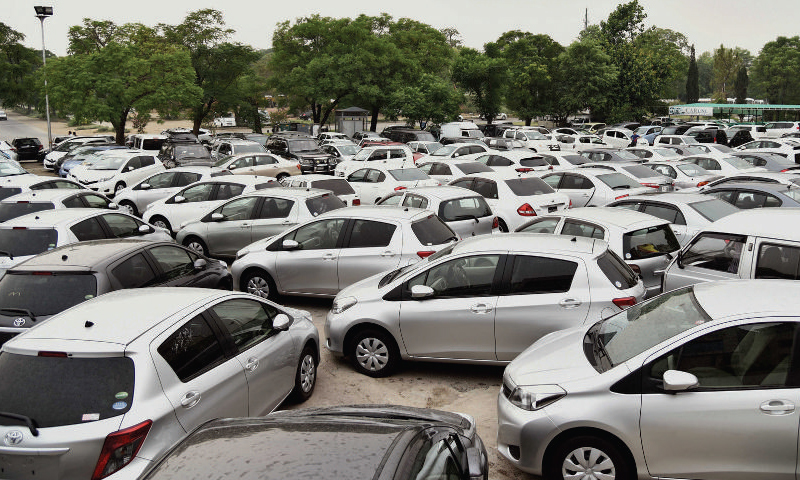 CDA Plans Anti-Encroachment Drive Against Unauthorized Car Showrooms
ISLAMABAD: The Capital Development Authority (CDA) is planning to conduct a large-scale operation against car showroom owners who have illegally parked their vehicles on footpaths and right of way, causing inconvenience to commuters.
The CDA officials have issued a final warning to the car dealers and showroom owners in various sectors of the city to remove the encroachments, or else face legal action.
As per the details, encroachments have been obstructing pedestrian movement in various sectors of the city.
The decision was made on the orders of the Chairman of the CDA, as the Authority received numerous complaints from the residents of various sectors of the federal capital.
In the first phase of the operation, the car dealers in sectors F-10, F-11, G-8, and G-9 will be targeted and the district administration has been asked to assist in the operation.
During the operation, illegally constructed ramps and structures will be demolished, and unattended parked vehicles belonging to car motor dealers and showrooms in the public parking area will be shifted to relevant police stations.
The officials stated that the encroachments made by the car dealers have hindered pedestrian movement and caused difficulties in parking for residents due to the illegal ramps constructed by car dealers and showroom owners, as well as illegal occupiers of footpaths and parking areas.
Source: PROPAKISTANI
71 Views