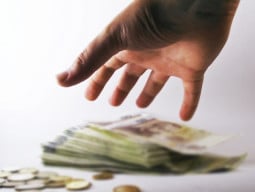 Alleged Rs. 2 Trillion Corruption at DGCA
According to sources, DG Civil Aviation (CAA) Khaqan Murtaza and his crew have been accused of 2 trillion rupees worth of corruption.
In a letter dated February 6, the CAA Officers Employees Association complained that Muratza was "not fit" to hold office and expressed concerns that his team would do more harm to the nation. The letter was addressed to Secretary Aviation and Aviation Minister Khawaja Saad Rafique.
According to the letter, more than Rs1.3 trillion were wasted since the ownership of the airport site was not turned over.
Additionally, it claims that the national airline, the PIA, received bogus permits and that extra harm resulted from the CAA's failure to recover debts totaling more than Rs300 billion.
Source: STARTUP PAKISTAN
72 Views