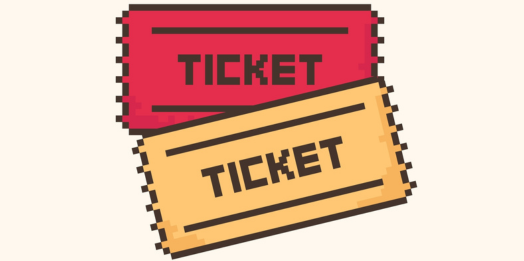 How Long Does SeatGeek Take to Send Tickets?
Picture this: "You've just snagged tickets to your favorite artist's concert through SeatGeek, one of the most popular ticketing platforms out there. And, now, you're eager to get your hands on those coveted tickets? Meanwhile, you're wondering, "How long does SeatGeek take to send tickets?"
If that's the case, fret not; we're here to guide you. Below, we'll unravel how long usually takes SeatGeek to deliver tickets. So, without further ado, let's begin.
What Exactly is SeatGeek?
SeatGeek is just another ticketing platform that has transformed the way we access live entertainment. In reality, it allows users to effortlessly purchase tickets for a wide range of live events, including sports, concerts, and theatre performances. In short, SeatGeek improves your ticket-buying experience and makes it a whole lot easier and hassle-free.
Reasons to Choose SeatGeek for Ticket Purchasing
One of the most compelling reasons for choosing SeatGeek is its commitment to delivering a seamless ticketing experience.
Let's delve deep into what makes SeatGeek stand out from the rest of the competition.
1. User-Friendly Interface
SeatGeek's mobile and desktop apps are designed considering user's needs. Due to its user-friendly interface, you can easily browse events, check out color-coded seat maps, make purchases, and receive electronic tickets. Also, you can print tickets anywhere at any time.
2. Offers Transparency in Ticket Prices
Have you ever felt like you're playing a guessing game with ticket prices? SeatGeek eliminates the confusion by providing clear and transparent pricing information. You'll know exactly what you're paying for, and there are no hidden fees to catch you by surprise.
3. Mobile Ticketing
Say goodbye to paper tickets that can get lost or damaged. With SeatGeek's mobile ticketing option, you can have your tickets ready on your smartphone. It's as simple as showing your phone's screen at the event's entrance for hassle-free access.
4. Instant Download
For those who can't wait to secure their spot at an event, SeatGeek offers an "Instant Download" ticket option.
It's perfect for last-minute decisions. Once you've finalized the tickets, you'll receive an email with a link to download and print.
5. Electronic Transfer
"Electronic Transfer" tickets are typically transferred to your SeatGeek account within 1-2 business days after your purchase.
It's a convenient option for events further down the road.
6. Hard Copy Tickets
For events that come with collectible souvenir tickets, SeatGeek provides "Hard Copy" options. These physical tickets will be shipped to your address, ensuring a seamless experience. Though, shipping times may vary, so be sure to check the estimated delivery date during your purchase.
How Long Does SeatGeek Take to Deliver Tickets?
Now, let's talk about the specifics regarding ticket delivery from SeatGeek. Usually, the time to deliver tickets on SeatGeek largely depends on the type of tickets you purchase and the event's details. Please always check the event details and the delivery options available for the tickets you are interested in. At SeatGeek, we strive to make this information clear during the ticket selection process.
Electronic Transfer Tickets – A Day or Two
For "Electronic Transfer" tickets, SeatGeek aims to have them transferred to your account within 1-2 business days.
This means you'll receive an email notification once the tickets are ready to access.
Mobile Tickets – Instant Accessibility
Mobile tickets are ready for you to access as soon as you complete your purchase. Simply log in to your SeatGeek account on the app, and your tickets will be there, ready for scanning at the event.
Hard Copy Tickets – For Plan Ahead
If you opt for "Hard Copy" tickets, delivery times can vary. It's recommended to purchase them in advance of the event date to ensure you receive them in time. SeatGeek will provide you with an estimated delivery date so that you can plan accordingly.
Contact SeatGeek Support
If you ever find yourself in a situation where your tickets have yet to arrive as expected, feel free to reach out to SeatGeek's customer support. We will assist you in acquiring SeatGeek Tickets hassle-free. Also, you can obtain a 40% discount on purchasing tickets from us by simply applying the SeatGeek Promo Code. Our support team is available to assist you with any ticket-related inquiries or issues.
Redeeming SeatGeek Coupon Codes
Now, let's talk about maximizing your ticket-buying experience with SeatGeek.
1. Shop and Select Your Seats
Start by shopping for tickets on SeatGeek and selecting your preferred seats for the event.
2. Proceed to Checkout
Once you've made your selections, click on "Checkout" to proceed with your ticket purchase.
3. Apply Your Coupon Code
During the checkout process, you'll notice a link under your order summary that says, "Have a promo code?" This is where you can enter your coupon code.
Simply type it in and hit "Apply."
4. Enjoy Your Discount
If the coupon code is valid, you'll see the discount applied immediately to your order total. It's a tremendous way to save on your ticket purchase and make your live event experience even more memorable.
Discover the Best Deals with SeatGeek
SeatGeek not only provides a seamless ticket-buying experience but also offers several ways to save on your favorite events.
1. Deal Score System
SeatGeek's unique Deal Score system ranks tickets by both price and value. You'll find tickets categorized as:
• Good Deal
• Okay Deal
• Moderate Price
• Deluxe Price
• Premium Price
This system ensures that you get the best value for your money, helping you make informed decisions.
2. Annual Sales Events
Keep an eye out for SeatGeek's annual sales events, such as Black Friday and Cyber Monday to find cheap tickets.
3. Public Holiday Sales
Many public holidays come with special discounts and promotions on SeatGeek. It's the perfect opportunity to snag tickets at a lower price.
4. Seasonal Sales
SeatGeek often runs seasonal sales that coincide with popular events or festivities. Be sure to check for discounts during these periods.
5. Sale Section
Explore the "Sale" section on SeatGeek's website or app to discover fantastic deals on tickets to various events.
Bottom Line
To summarize, the delivery time for purchasing tickets at SeatGeek can vary depending on the ticket type and event date.
While some tickets offer instant access, others may require planning ahead. So, the next time you're planning to book SeatGeek tickets for your favorite concert or upcoming sports event, make sure to purchase your tickets from SeatGeek instantly.
66 Views