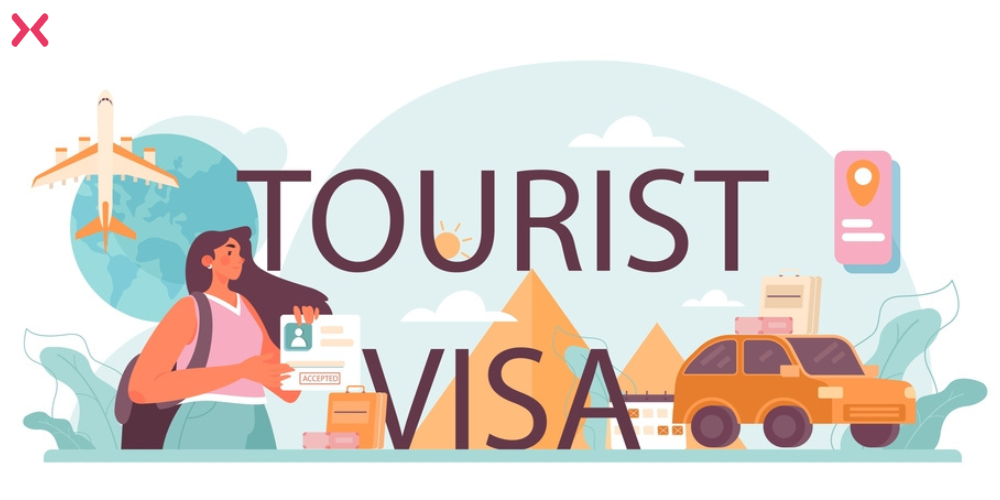 Thailand Tourist Visa Process
Tourism plays an immense role in Thailand's economy, making it an attractive destination in Asia.
Thailand, often referred to as the "Gem of Asia," is a tremendous destination to visit for vacations or to make memories.
Undeniably, the country is known for its captivating beauty, delicious food, and exceptional places.
Not only that but also with its tropical climate and rich cultural tapestry, it attracts users across the globe. Hence, you should visit at least once if you haven't yet explored the beauty of Thailand.
If you're planning a trip to Thailand, you'll likely need a tourist visa.
In this comprehensive guide, we'll walk you through the Thailand tourist visa process, helping you navigate the application with ease.
Whether you're a first-time traveler or a seasoned one, understanding the visa requirements is crucial.




With our guide, you'll discover all the essential guidelines and procedures that aid you in visiting this country hassle-free.
Understanding the Thailand Tourist Visa
Before we dive into the application process, let's get acquainted with the basics of the Thailand tourist visa.
Types of Tourist Visas
Thailand offers various types of tourist visas, including:
Single-Entry Tourist Visa (SETV)
Allows one entry for a stay of up to 60 days.
Multiple-Entry Tourist Visa (METV)
Permits multiple entries over a six-month period, with each stay not exceeding 60 days.
Visa Exemption
Depending upon your nationality, you may be allowed a visa for short visits (typically 15 to 30 days). Hence, check out the visa exemption policy beforehand.
Visa Eligibility
Make sure to check if you're eligible for a tourist visa based on your nationality.
However, requirements can vary, so it's essential to research the visa requirements depending on your nationality thoroughly.
Step-by-Step Guide to Obtaining a Thailand Tourist Visa
Now, let's walk through the process of applying for a Thailand tourist visa.
Step 1: Gather Required Documents
Before heading to the Thai embassy or consulate, ensure you have all the necessary documents that are listed below.
Passport
Ensure it's valid for at least six months beyond your planned stay.
Visa Application Form
Obtain the correct form from the Thai embassy/consulate or their website.
Passport-Sized Photos
Typically, two recent passport-sized photos are required.
Flight Itinerary
Proof of your round-trip flight booking.
Proof of Accommodation
Hotel reservations or a letter of invitation from a host in Thailand.
Bank Statement
To demonstrate sufficient funds for your stay.
Visa Fee
Be prepared to pay the visa fee in your local currency.
Step 2: Visit the Thai Embassy/Consulate
Locate the nearest Thai embassy or consulate in your country.
It's advisable to schedule an appointment if required.
Step 3: Attend the Visa Interview
During your visit, you may be interviewed by a consular officer who will review your documents and ask about your travel plans.
Be honest and provide accurate information.
Step 4: Pay the Visa Fee
Pay the visa fee as instructed by the embassy or consulate.
Fees may vary depending on your nationality and type of visa.
Step 5: Wait for Processing
The processing time can vary but usually takes a few business days.
You may be asked to return to collect your visa or be informed of the outcome by email.
Bottom Line
By following the above guidelines, you can easily acquire your tourist visa for Thailand.
We hope you will find our guide informative and helpful.




Frequently Asked Questions 
Do I Require a Visa to Visit Thailand as a Tourist in 2023?
In reality, it depends on your nationality. Some travelers enjoy visa exemption for short visits, while others need a tourist visa.
How Long Does It Take to Process a Thailand Tourist Visa?
Processing times can vary, but it typically takes a few business days.
We recommend you apply as soon as possible to avert any problematic circumstances later.
Can I Extend My Thailand Tourist Visa While in the Country?
Yes, you can apply for a visa extension at an immigration office in Thailand. However, there are certain conditions and requirements to be met for a visa extension.
Read also: Traveling Solo: Tips for a Safe and Memorable Experience
47 Views