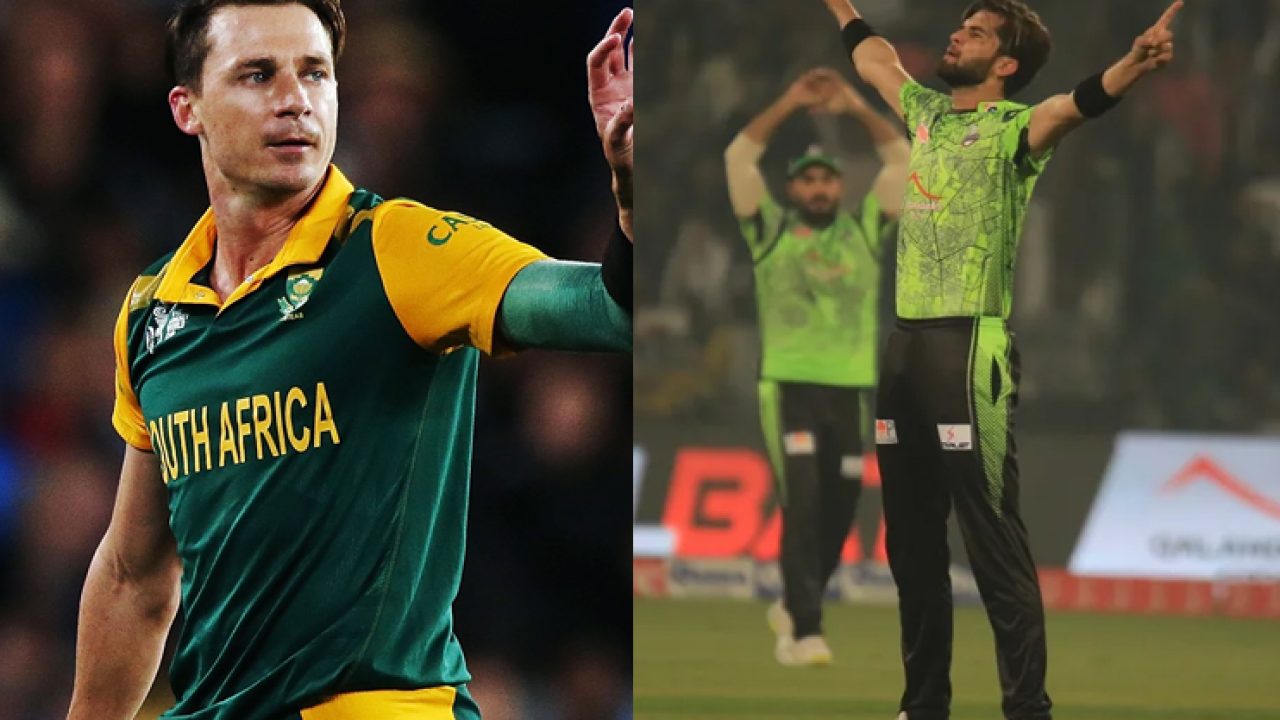 Dale Steyn praises Shaheen Shah Afridi's impressive wrist action in cricket
Shaheen Shah Afridi ever since he recovered from a severe injury, received endless love from fans and other players for his remarkable spells.
n the current line, South African fast bowler Dale Steyn couldn't hold himself from praising Shaheen's current form in the Pakistan Super League.
Dale is just amazed by Pakistan left-arm pacer, Shaheen Afridi's use of his wrist while bowling his deadly inswing deliveries.
Shaheen Shah Afridi who is leading Lahore Qalandars in the PSL tournament has delivered some insane performances that shook everyone, especially against Peshawar Zalmi.
Dale Steyn used "Special" for his current form and even asked for a few tips to increase his performance.
Dale Steyn Praises Shaheen Shah Afridi – He's A Beast
It all happened after the match between Lahore Qalandars and Peshawar Zalmi where Shaheen was in beast mode.
On his first delivery, he broke Mohammed Haris's bat and right at that moment, everyone knew it was on another level.
Dale commented on a video of Shaheen dismissing Babar Azam during Sunday's PSL match between Lahore Qalandars and Peshawar Zalmi, the legendary pacer admired the bend and flick in Shaheen's wrist and advised young pacers to learn from him.
"Shaheen's wrist is amazing. The bend & flick he has is so special and an area where many young fast bowlers could look to find their extra yard of pace they searching for," Steyn tweeted.
"Few drills one could try, but if you're over 25 I'm sorry but it may already be too late. Still worth a try," he added.
Rashid Khan Praise Shaheen's Captaincy
Not only Dale, but even Shaheen's teammate Rashid Khan also praised him for his captaincy.
"Shaheen is leading the team very well, the way he is managing everything, so as a bowler and a player, you feel relaxed after having a captain like him.
Source: PARHLO
74 Views