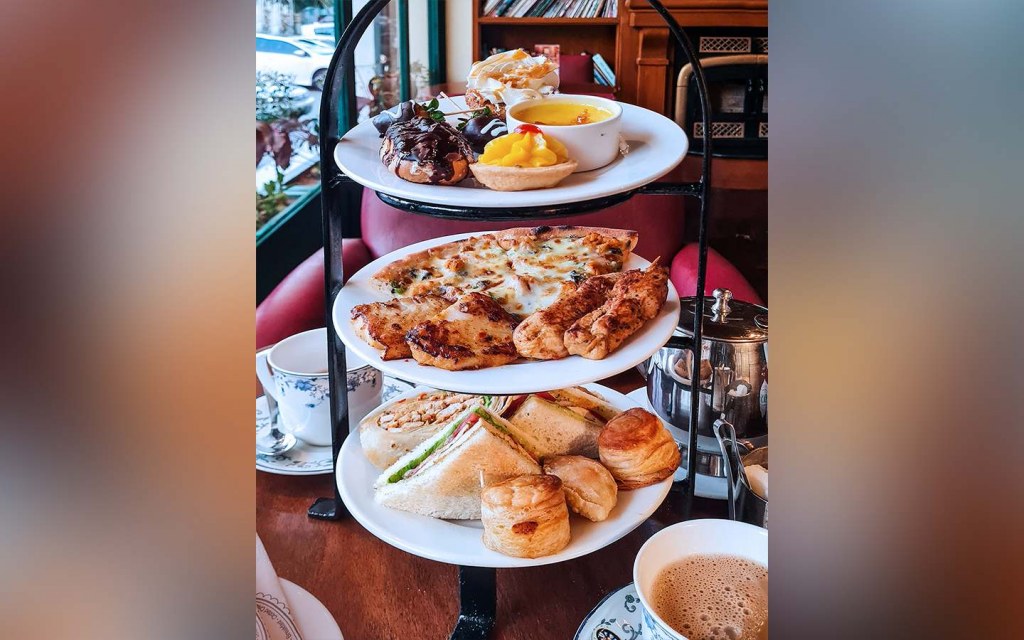 10 Places to Enjoy High Tea in Islamabad in 2022
Islamabad is one of those blessed cities in the world whose citizens get to experience distinct seasons in its full gloom. The climate here is humid and subtropical. The temperature varies from mild to cold, and regularly it drops below zero. Slight snowfall also occurs in the hills. Rain often occurs here. So the Weather is mostly cool here. Islamabad also has fine places for Hi-Tea to enjoy the Evening in pleasant Weather.
Such pleasant Weather and place encourage you to have a good caffeine-free drink. Especially when the Weather is cold, you want to enjoy a hot cup of tea to keep yourself hydrated. Also, consuming 2 or 3 cups of tea daily reduces risks like fevers, chest congestion, and cold.
It gives a good reason for islamabadians to have many cafes and tea houses. In addition, tea will help boost melatonin and serotonin levels within your body; in return, you will feel relaxed without drowsiness. You can choose any best place from the below mentioned to spend quality time with your friends and family.
The monal
Nadia cafe
Chaaye khana
The hangover cafe
Street 1 cafe
Atrio cafe and grill
Tuscany courtyard
Doe pardes
maira restaurants
Rahaposhi heights
1. The Monal: Best Hi-Tea in Islamabad
Monal is the best option if you want the best hi-tea experience among the lush green hills of margalla. It is a popular destination for tourists. And it offers a wide range of continental, fast, and international food choices. In addition, the stunning view of the capital city will make your experience even more amazing and memorable. The dining area is made on a terrace, the best place to have quality time.
Indeed, It is well-known for its Hi-Tea and Coffee. A delicious Hi Tea platter is served at the Monal Islamabad in addition to a meal buffet for breakfast, lunch, and dinner. They will offer you spring rolls, chicken wings, hamburgers, cupcakes, and samosas, along with a choice of coffee or tea on the name of the continental platter. Their Pakistani platter includes samosas, Gulab Jaman, chutney, barbecue items, fritters and much more. Along with these, tea or coffee is served.
Hi-Tea Menu By Monal
Pakistani platter offers
Tea or Coffee
Chicken Boti Boneless
Samosa
Mini Kebab Chicken Seekh
Pakora
Gulab Jaman
Platter continental offers
Sandwich Assorted
Crispy Wings
Samosa qeema
Meatball Chinese
Roll Spring
Puff Cream
2. Nadia Café Hi-Tea in Islamabad
The most elegant and wonderful café is located in the Marriot hotel. It is an ideal spot to relax and enjoy yourself with your friends. You will be served some comfort food primarily. The menu offers a fantastic ambience, and the food quality is of high quality.
The menu serves continental, Chinese, and Pakistani dishes; numerous mouth-watering dishes are available. A highly divine hi-tea buffet is offered here at this outstanding venue. You are offered to choose from options like fast food or traditional Pakistani food, shawarmas, and wraps.
It is quite costly comparatively. This restaurant also hosts live music at times. It is best for family gatherings and business dinners. Above all, the atmosphere here is soothing and calm. In addition, this restaurant offers outdoor and indoor dining for clients.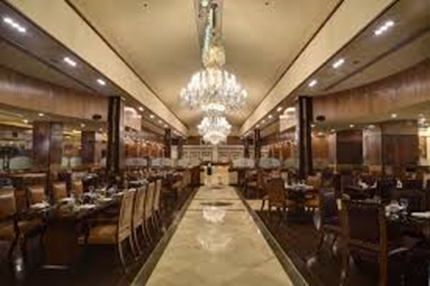 Hi-Tea Menu by Nadia Café
he following items are included
Tea or Coffee
Classic Toast
French Fries
Gulab Jaman
Cake cheese
Tortilla Vegetarian
Marriott Burger beed
Smoked Sandwich Salmon Open
Fajitas Mexican
Wings Buffalo
Saloni Tikka Fish
Tiramisu
Burger Chicken
Cake Opera
3. Chaaye Khana: For the Love of Tea
This one is a beloved café located in F.11, especially for tea lovers. It was established in 2016 and has always been one of the patron's favourite cafés. Also, chaaye khana offers a diverse menu for hi-tea.
A warm cup of tea during cold Weather allows you to spend the best time with your loved ones. The café also offers free WiFi service to its customers.
This Hi-Tea has all that you want. One platter is big enough to serve two people. You can choose from BBQ, chatkhara corner, salads, starters, desserts, and main courses. Peshawari kehwa, tandoori chai, and Kashmiri tea are their speciality,
Outdoor and this restaurant offers indoor dining. The atmosphere is best for family breakfasts, informal business meetings, and friend outings, as it is neither casual nor formal.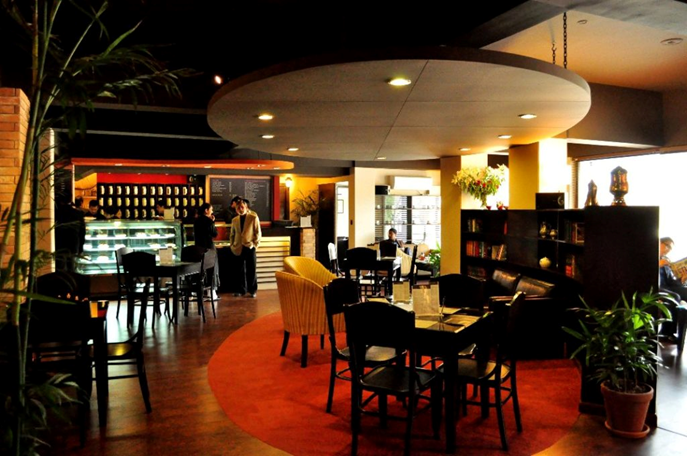 Hi-Tea Menu By Chaaye Khana
Fresh Juices
Milkshakes
Soups
Croquettes
Samosa
Rolls Spring
Chat Platter
Brownie Chocolate
Pizzas
Hot Chicken Wings
Blueberry Cake
4. The Hangover Café Hi-Tea in Islamabad
There is a lot of murmur about the hangover café, which is located in E-11 Markaz in Islamabad. You will connect with the vibe when you enter, making your mouth water. In addition, the quantity and quality of food are great here. Also, the staff is quite cooperative and humble here. You will find lots of fresh French sauces and fast food.
Also, the decoration here is much appreciated; it is done with fresh, bright colours and has unique and modern chairs and tables.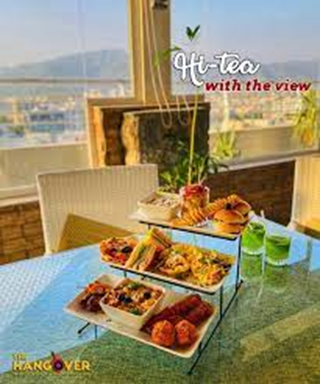 Hi Tea Menu By Hangover Café
Mousse Chocolate
Brownie
Dahi bhalay
Mint Margarita
Tea
Cup of Mexican
Salad Ceaser
Wings BBQ
Skewers chicken
Cheese Balls
Granola Fruit
5. Street 1 Café: Best Hi-Tea in Islamabad
The Street 1 Café offers the best food along with a variety of Italian food, Chinese and Pakistani. It is also famous for qualitative food at a reasonable price. You will love the dining experience here.
Numerous tasty items are offered on its menu, which is quite enough for two people. This highly tempting platter comes with sweets, savoury items, and cakes.
These restaurants offer food like chicken skewers, shawarma, falafel, chana chaat, finger fish, and Mexican cups. In addition, Coconut pastries, Brownies, Éclairs, Café 1 Cake, Lotus Cheesecake, and many more are offered.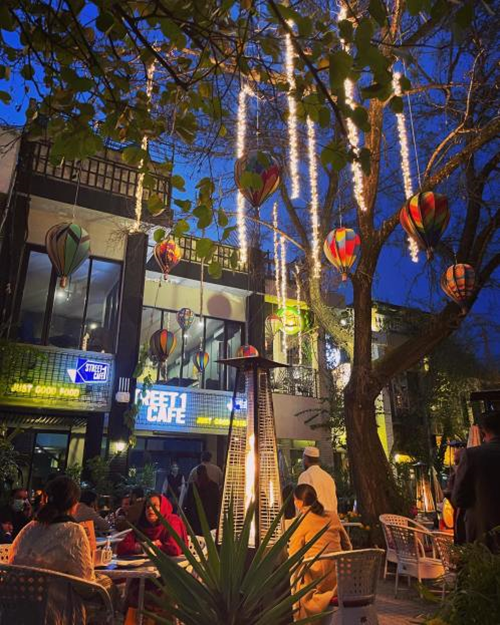 Hi Tea Menu offered By Street 1 Café
Beef Products
Soups
Burgers
Savoury
Panini and sandwiches
Seafood
Chicken
Appetizers
Desserts
6. Atrio Café and Grill Hi-Tea in Islamabad
This amazing one is situated at F.7 Markaz. It will make you have the best hi-tea experience. The ambience is soothing; fine dining is so elegant, and a wide variety of the menu is offered.
A wide variety of cuisine and other food items are offered. Their hi-tea platter is quite exciting and made for two. BBQ wings, penne pasta, egg pudding, fish strips, half-slice cake, stuffed cheese balls, chicken grilled skewers, and blueberry mousse. A wide variety of coffee, including cold coffee, is also offered. It has two floors and offers breathtaking views from the outside.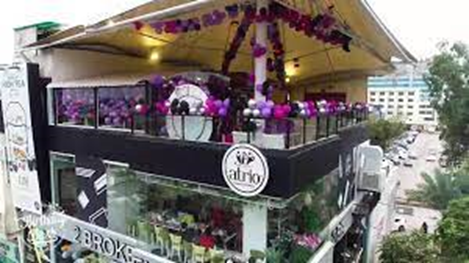 Hi Tea Menu offered By Atrio Café
Tea Family
Lemonade
Seafood
Pizza
Pasta
Desserts
Barbecue
Burgers
Soups
Cold coffee
Soups
sandwiches
7. Tuscany Courtyard: For Best Hi-Tea in Islamabad
Tuscany is a famous restaurant whose hi-tea is famous. The story behind this restaurant is that three friends opened it and named it after Italy. The architecture and colour scheme is such that you may feel like you are actually in Italy. You are offered numerous bakery products and desserts here.
Their hi-tea buffet offers you five different salads, soups, ten entrees, cold mezzeh, beverages, chaat corner, dessert bar, and desserts. The inner and outer dining experience is surprising as outside tables and umbrellas are also present. And in Islamabad, as always, Weather adds up to the ambience. The atmosphere can be enjoyed here with your friends and family.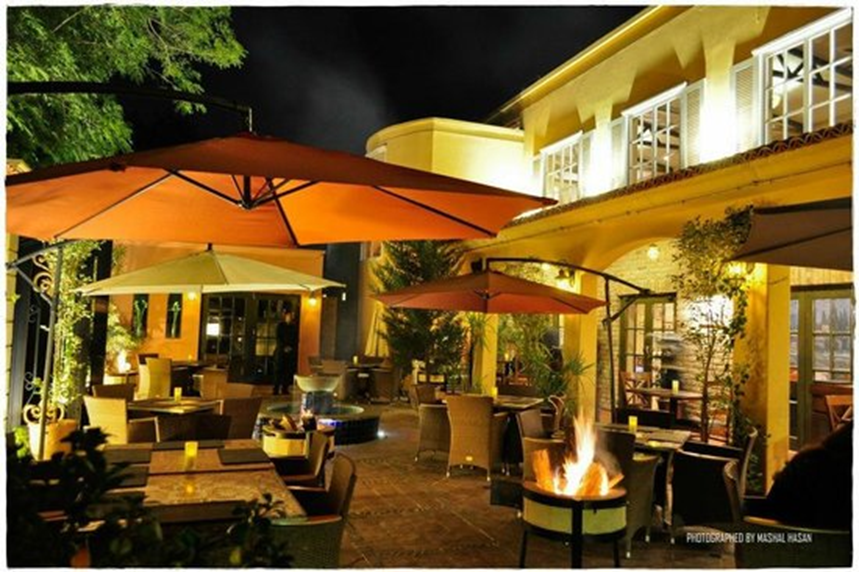 Hi-Tea Menu by Tuscany Courtyard
Mint Margarita
Salad Ceaser
Salad Russian
Salad Pasta
Salad Red Bean
Chicken Cream Soup
Tempura Prawn
Finger Fish and Chips
Chicken Grilled
Thai Fettucine Spicy
Chicken Baked
Oyster Sauce (Beef)
Honey wings BBQ
Tiramisu
8. Des Pardes Hi-Tea in Islamabad
To enjoy and cherish desi cuisine des Pardes is good to go. An Extraordinary view of margalla hills can be viewed from this hotel. Lots of traditional recipes are offered on its menu. For Desi lovers, des Pardes is highly recommended. Continental and Mughlai handi are some of their top hits. Few dishes like Fettuccine Alfredo, Seekh Kabab, Nan, Chowmein, Finger fish, Vegetable spin rolls, and roti. Its hi-tea constitutes salad varieties, live counters, sandwiches, chanties and drinks like black or green tea.
Desserts are also offered with hi-tea such as cake slices, pastries, sweets and kheer. The ambience is permeated by the truest desi feel. Hiking opportunity is also offered by it.
This restaurant will set up bonfires during winter to make the atmosphere cosier. You can also enjoy dining outside.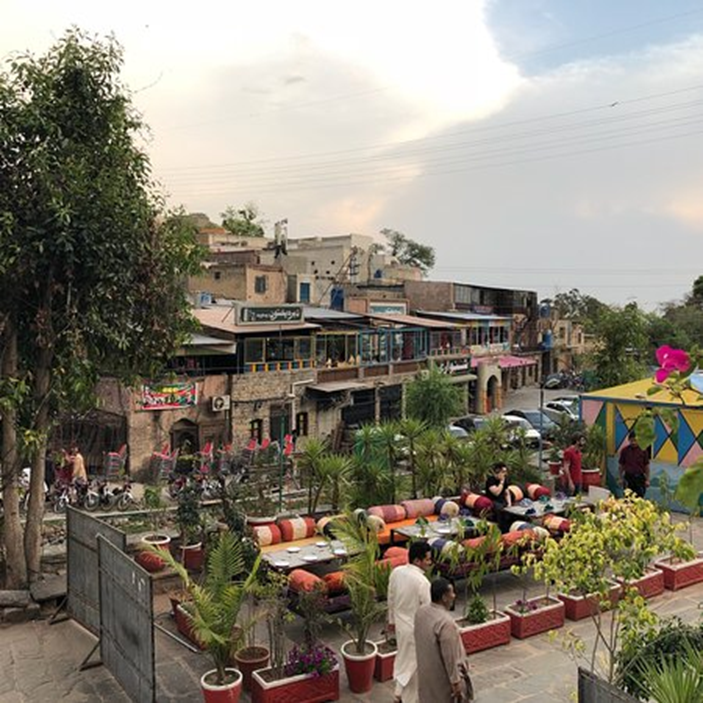 Hi-Tea Menu by Des Pardes
BBQ Pizza
Pizza
Appetizer
Paratha tandoori
Paratha desi
Coodh Patti
Karak chayee
Fresh juice
Fresh shake
Fruit smoothie
Gulab Jaman
Soups
9. Maira Restaurant's Hi Tea in Islamabad
It is a multi-cuisine restaurant offering numerous cuisines like continental, hi-tea, multi-cuisine, and dinner buffets. Pakistani chefs prepare numerous international cuisines. This restaurant will take your dining experience up to the next level. They offer salads, soups, and desserts. Their hi-tea is known for quantity and quality.
Hi-Tea Menu by Maira Restaurant
La Cucina Italiana
Continental food
Appetizers
Soups
Live Grill Charcoal
Sandwich
Pakistani specialities
10. Rakaposhi Heights Hi-Tea in Islamabad
At the top of F.7 Markaz, Rakaposhi's height is located. It is an Afghani restaurant. You can enjoy authentic Afghani dishes with an amazing view. You can experience real spices and taste their dishes. Also, live music performance is conducted during nighttime. They offer salads and starters, Chinese to BBQ and afghani dishes. Children below five can enjoy themselves freely, while those above five will be charged. Delicious food can be enjoyed in an amazing ambience.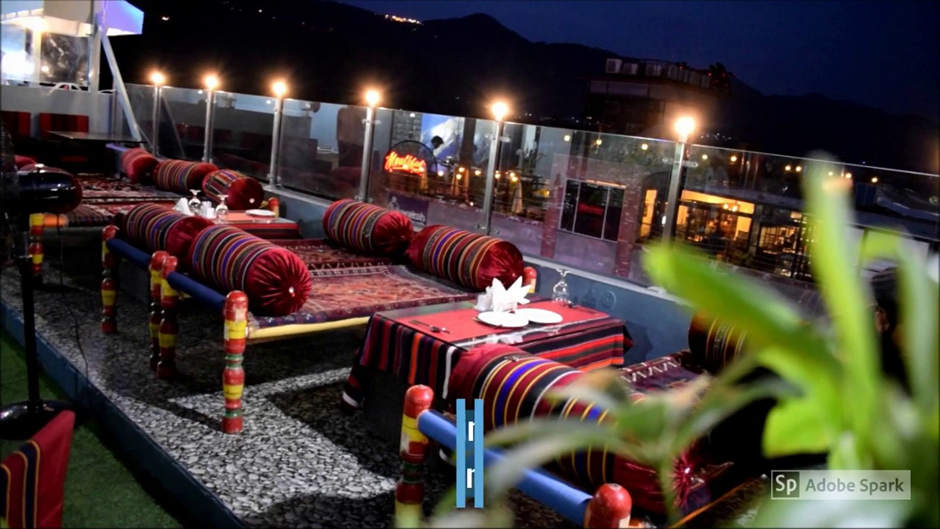 Hi-Tea Menu by Rakaposhi Heights
Biscuits offered
Slice of cake
Chaat
Spring roll
Gol gappay
Samosa
Dahi bhallay
Dumplings
Chowmein chicken
Garlic hot chicken
Sheer Khorma
Naan roghni
Paratha Aloo
Naan kalonji
Green Tea
Apple salad Cabbage
Fried egg rice
Salad pasta
End note
These famous restaurants offer hi-tea in Islamabad. The buffet and menu of hi-tea are also provided. Among all the drinks, tea is a good choice when you go through congestion or sore throat as it will soothe your throat. Hope it will be comfortable for you to choose the best place.
Source: STARTUP PAKISTAN
49 Views