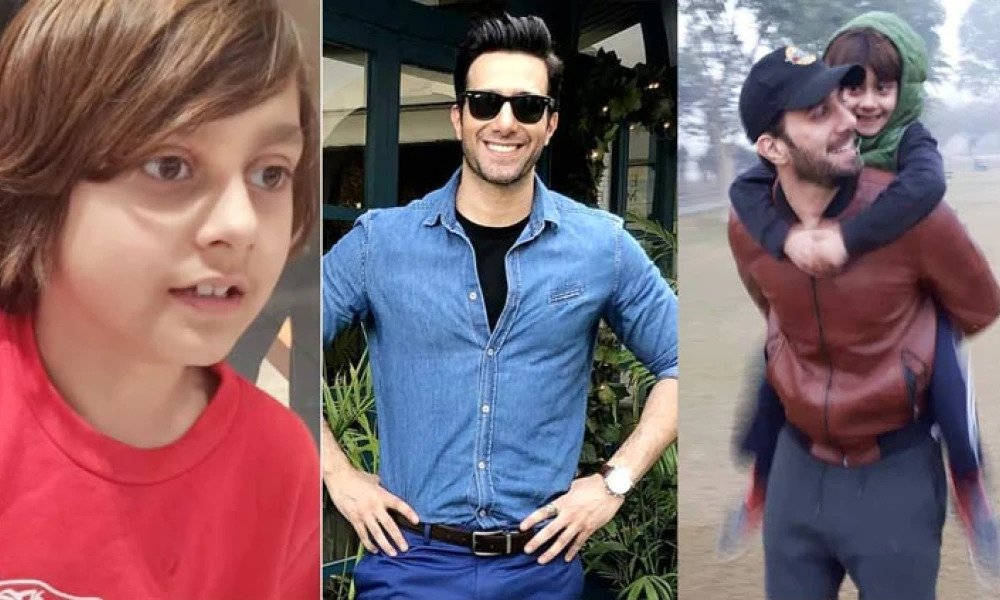 The death of the son of actor and model Imad Irfani khan.
A few hours ago, a close friend of Imad Irfani posted in her Instagram story the tragic news.
Instagram user Shanze Sheikh announced in his account that Zaviar Irfani, the son of his friend Imad Irfani, passed away today.
An Instagram user named Shanze Sheikh posted in his account that his friend Imad Irfani's son Zaviar Irfani had passed away today.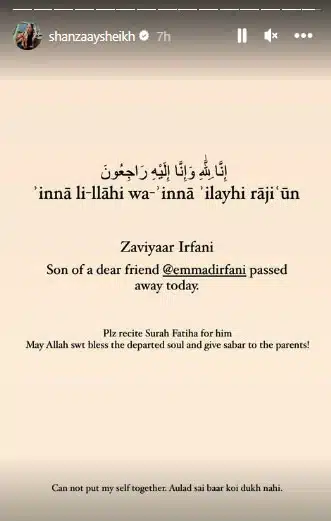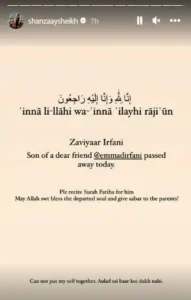 It should be mentioned that the cause of the death of Imad Irfani's kid has not been disclosed in this narrative that has been posted on social media.
There is no greater sadness than children, Shanze Sheikh continued in his letter of regret.
161 Views