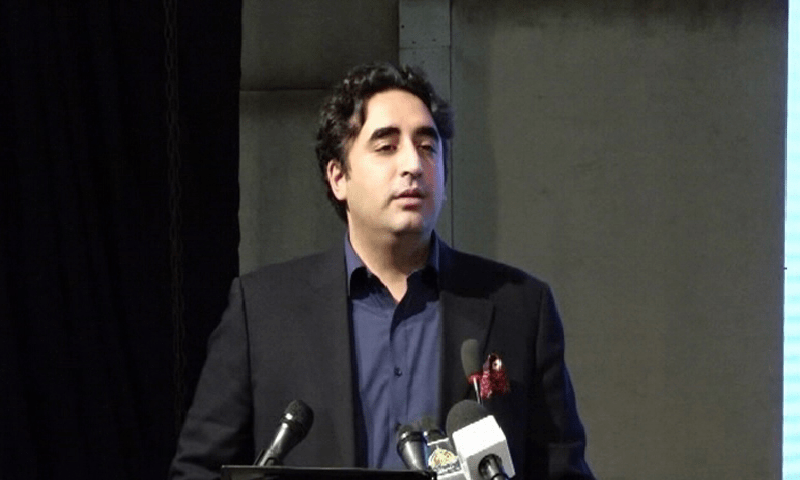 Bilawal Alleges IMF's Unfair Treatment towards Pakistan
Foreign Minister Bilawal Bhutto-Zardari has said that the International Monetary Fund (IMF) is not being fair to Pakistan despite the fact that the country is suffering from a climate catastrophe and dealing with 100,000 new refugees following the West's withdrawal from Afghanistan.
In an interview with Associated press the minister that his party supports expanding revenue collection and believes those who are well off should pay more, but he said Pakistan has been unable to achieve structural tax reform for the last 23 IMF programs that it has been a part of.
Is it really the time to nitpick about our tax policy and tax collection while we're suffering from a climate catastrophe of this scale?" he said.
The foreign minister also highlighted that Pakistan is dealing with the influx of new refugees from Afghanistan after the West's withdrawal from the neighboring country and an increase in terrorist activities within the country.
Zardari said that the IMF is prolonging talks on the bailout at a time when the country needs money to help the poorest of the poor whose homes and crops were washed away in last year's floods.
He said that at such a crucial time the country is being told to complete the tax reforms before the IMF program is concluded.
Relations with China
The foreign minister said that Pakistan is very grateful to China for the recent $1.3 billion loan and added that Pakistan has a very healthy economic relationship with China.
Energy from Russia, Iran
Speaking about the energy needs of the country, he said that to provide relief to people paying for expensive fuel Pakistan is looking to work with anyone, including Russia. The minister also added that he believes that there is now space for imports from Russia within the US price cap.
The minister also commended on gas pipeline from Iran to Pakistan and said that in an ideal world, it should be completed but added that he doesn't see it happening in the immediate future due to geopolitical complications.
Sourec: STARTUP PAKISTAN
90 Views