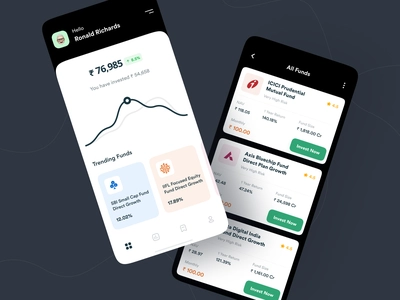 EZ Wage is a platform for investing in mutual funds.
Singapore-based EZ Wage has begun the New Year with a bang with an addition to its financial wellness platform that enables users to directly transfer their earned wages to Mutual Fund accounts. The latest addition is perfectly timed amidst the financial crisis that many are currently facing.
To eradicate the problem, EZ Wage has launched its new feature that enables the masses to directly transfer a portion of their earned wages to their Mutual Fund Accounts, rendering investment and savings a priority. This facility is expected to come to the aid of its users in the future without impacting their budgets all of a sudden.
Waiting for Payday can be perplexing, particularly if an unexpected expense threatens to ruin your budgeting plans mid-month. It's even harder to set aside money for savings and investments nowadays when over-spending in the midst of inflation is common. Many have resorted to creating emergency funds and are trying their utmost best to save while simultaneously making informed investment decisions for the near-future. With uncertainty at its peak, it's not uncommon to worry about finances even if you have managed to diversify your portfolio. The new feature was launched after the successful implementation of SMS based transactions to access earned salaries without the availability of expensive smartphones, another facility designed specifically for the blue collar workers.
Fatima Batool, the founder of EZ Wage, remarked "the turbulent global economy has everyone scrambling to secure their futures with savings and investments of all sorts. EZ Wage has always addressed key financial problems that the masses, and particularly the marginalized face, to bring about financial wellness. We designed the new feature to encourage informed financial decisions that lean towards investment and saving on a priority. We hope our users can now better budget and send a portion of their earned salary directly to their Mutual Fund accounts instead of waiting for Payday and over-spending on other things suddenly."
About EZ Wage: Singapore based EZ Wage globally offers immediate yet affordable access to income that has already been earned. Instead of having to wait a whole till Payday for their own money, employees can withdraw the required amount in four simple swipes on the EZ Wage App. It does away with the need to borrow from loan sharks, saving many from the clutches of the debt spiral. EZ Wage's main aim is to empower the marginalized sections of the society, especially women, by working hand in hand with social impact charities.
Source: STARTUP PAKISTAN
68 Views