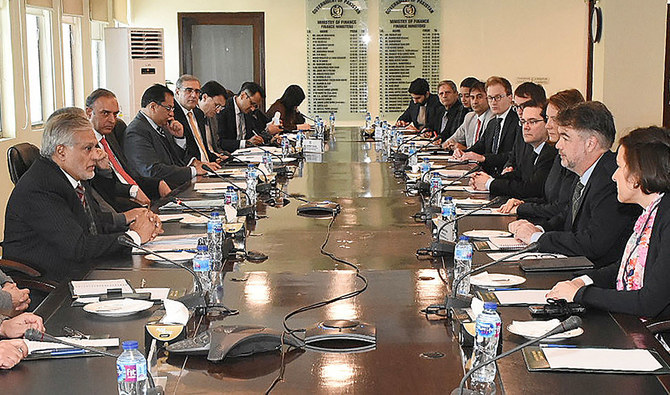 Pakistan resumes virtual talks with IMF to address economic challenges
Talks between the International Monetary Fund (IMF) and Pakistan continued on Monday, with the latter hoping to unlock critical funding to keep it afloat.
Finance Secretary Hamed Yaqoob Sheikh told Reuters the "duration (of the talks) cannot be confirmed but we intend to wrap these up at the soonest".
The talks are focused on reaching an agreement on a reform agenda under the country's $6.5 billion bailout package, which initially began in 2019. A deal on the 9th Review of the program would free up more than $1.1 billion.
Pakistan held intensive talks with an IMF delegation in Islamabad for ten days, from January 31 to February 9, but no agreement was reached. Both parties agreed to stay engaged and that "virtual discussions will continue in the coming days to finalize the implementation details" of the policies discussed in Islamabad.
The IMF team last week said it welcomes the Prime Minister's commitment to implement policies needed to safeguard macroeconomic stability and thanks the authorities for the constructive discussions. The lender stressed on the timely and decisive implementation of these policies along with resolute financial support from official partners are critical for Pakistan to successfully regain macroeconomic stability and advance its sustainable development.
The financing from IMF, which is likely to also catalyze funding from other multilateral and bilateral partners, is crucial to alleviate Pakistan's liquidity stresses. Revenue-raising measures will likely be among the prior actions that the IMF requires, besides the withdrawal of subsidies, before releasing the next tranche of financing.
It is worth mentioning that a staff-level agreement is imperative to unlocking the IMF cash, which would still need to be cleared by the lender's Executive Board before the bailout release.
Source: PROPAKISTANI
40 Views