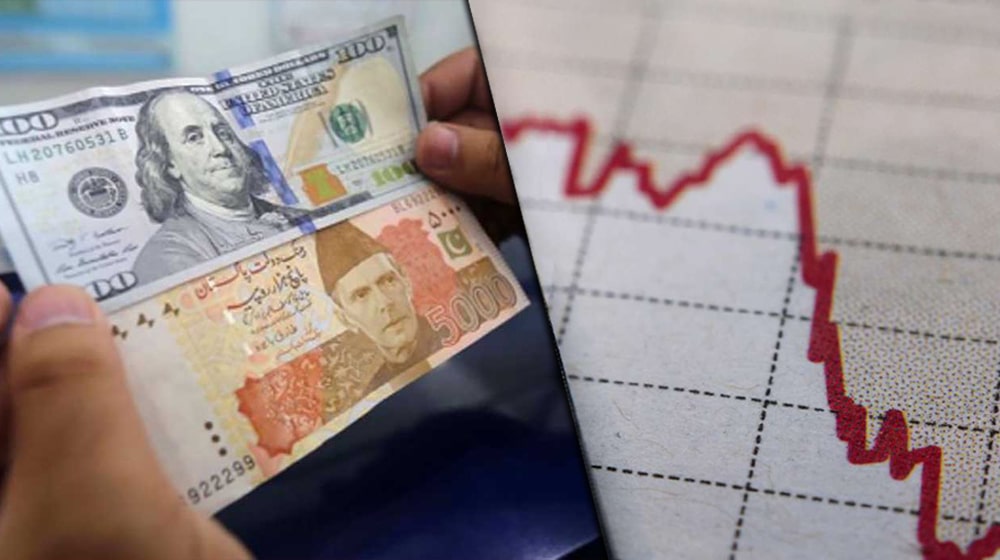 Rupee Posts Significant Losses Against The US Dollar And Remains Negative Against The Saudi Riyal
After starting the day at 279.75, the Pakistani rupee experienced significant losses versus the US dollar during intraday trading.
The interbank rate reversed early-day gains to drop as low as 288 before somewhat recovering, sending the Pakistani rupee into a tailspin. Open market rates at several currency counters were controlled between 309 and 315, and dealers anticipate that the exchange rate would continue to decline as the Hajj season continues.
Due to daily increases in informal imports and shortages of foreign currency brought on by the Hajj season, the informal exchange rate was trading over 310 and as high as 315. This offset profit-taking at currency counters.
The PKR lost 59 paisas today and decreased by 0.21 percent at closing, closing at 287.15.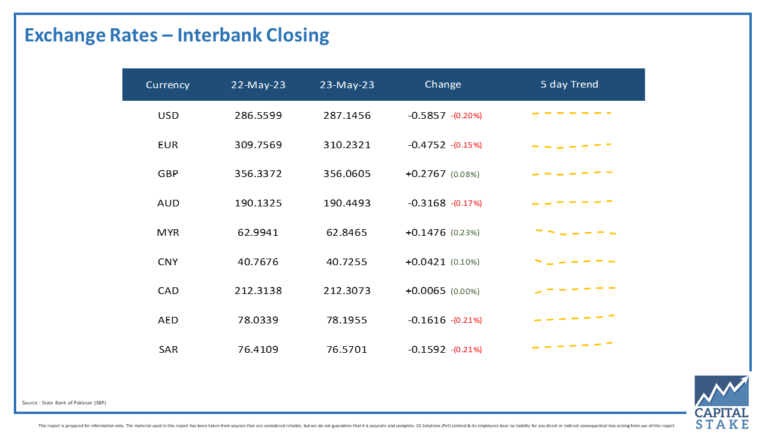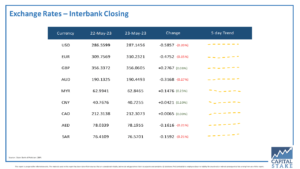 Despite early-day advances, which saw the PKR shed about Rs. 8 against the USD after starting at the 279 level, markets were all in the negative.
With headline inflation lingering at levels similar to default, Pakistan is also experiencing intense inflationary pressure. While the phrase evokes,
Traders today claimed that political unpredictability and minimal oversight of informal trade at borders allowed profit-seekers to make large sums of money and avoid paying taxes. "Traders are trying to find a solution to this predicament. Due to the pervasive onslaught of the economic recession, the PKR is lacking bulls and suffering significant losses. Furthermore, the rumours about the IMF aren't helpful, one of them argued.
Since January 2023, the rupee has lost almost 61 rupees. It has lost value versus the dollar by more than 108 rupees since April 2022. The PKR has lost 59 paisas against the dollar today, according to the changes in currency rates seen today.
According to the report, even in the most optimistic scenario, where Pakistan might be able to receive assistance from bilateral friends (Saudi Arabia, the United Arab Emirates, and China) in the form of both rollovers and new funding and also maintain a balanced current account, the nation would still need $5 billion to cover the $27 billion external debt servicing requirement in FY24.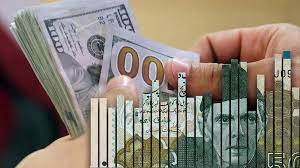 145 Views