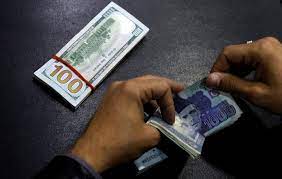 Pakistani Rupee Sees Interbank Boost, Appreciates by Rs. 1.45 Against US Dollar, Reaches Rs. 260
Pakistani rupee, which has been recovering after a major fall to a record low, continued its upward momentum on Thursday against the US dollar, appreciating nearly 0.56 percent in the inter-bank market.During the intra-day trading, the local currency was being quoted at 260.45, as it gained Rs1.45, against the greenback.Several factors helped the rupee get its strength back against the hot currency.
In recent developments, Finance Minister Ishaq Dar announced that the Board of China Development Bank approved the facility of $700 million for crisis-hit Pakistan.
Source : STARTUP PAKISTAN
107 Views